New Health Addiction Clinic
Struggling with Addiction? We Can Help!
Often the problem originates quite innocently, out of their doctor's office, or it may start from a few poor choices. Prolonged usage causes physical changes to the brain, resetting it so that stopping is extremely difficult. Some may even find it impossible to quit without help. For those patients struggling with addiction, New Health Kansas Addiction Clinic is ready to welcome you.
At New Health Kansas Addiction Clinic, our staff understands the destructive impact that addiction can have on those we treat, and their families. We consider addictions to be chronic disease and we treat it accordingly. We do not judge or look down on those we treat. Instead we treat our patients with mutual respect, compassion and most of all discretion.
New Health Kansas' Addiction Clinic's goal is to improve the quality of life for our patients. Our team works hard to provide a new outlook on life for all our patients. Our program is designed for you with treatment that is holistic and comprehensive.
We will always use a team approach to treating this difficult disorder. The patient is the central member of that team with New Health Kansas Addiction Clinic staff and counselors as the other members.
The first step toward an addiction free life is our free confidential consultation. Call us or fill out our confidential form to get started today.
New Health Kansas' Addiction Clinic is located in 3 cities in Kansas – Manhattan, Topeka and Lenexa. Our specialized staff lead by Dr. Ekwensi Griffith, DO is ready to assist you with your addiction path.
Topeka
1100 SW Wanamaker Rd, Ste 103
Topeka, KS 66604
Lenexa
10098 Woodland Rd
Lenexa, KS 66220
Manhattan
2021 Vanesta Pl, Ste C
Manhattan, KS 66503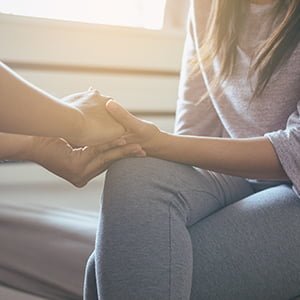 You're Not Alone. Get Connected Today.
Sign Up for Our Free Confidential Consultation